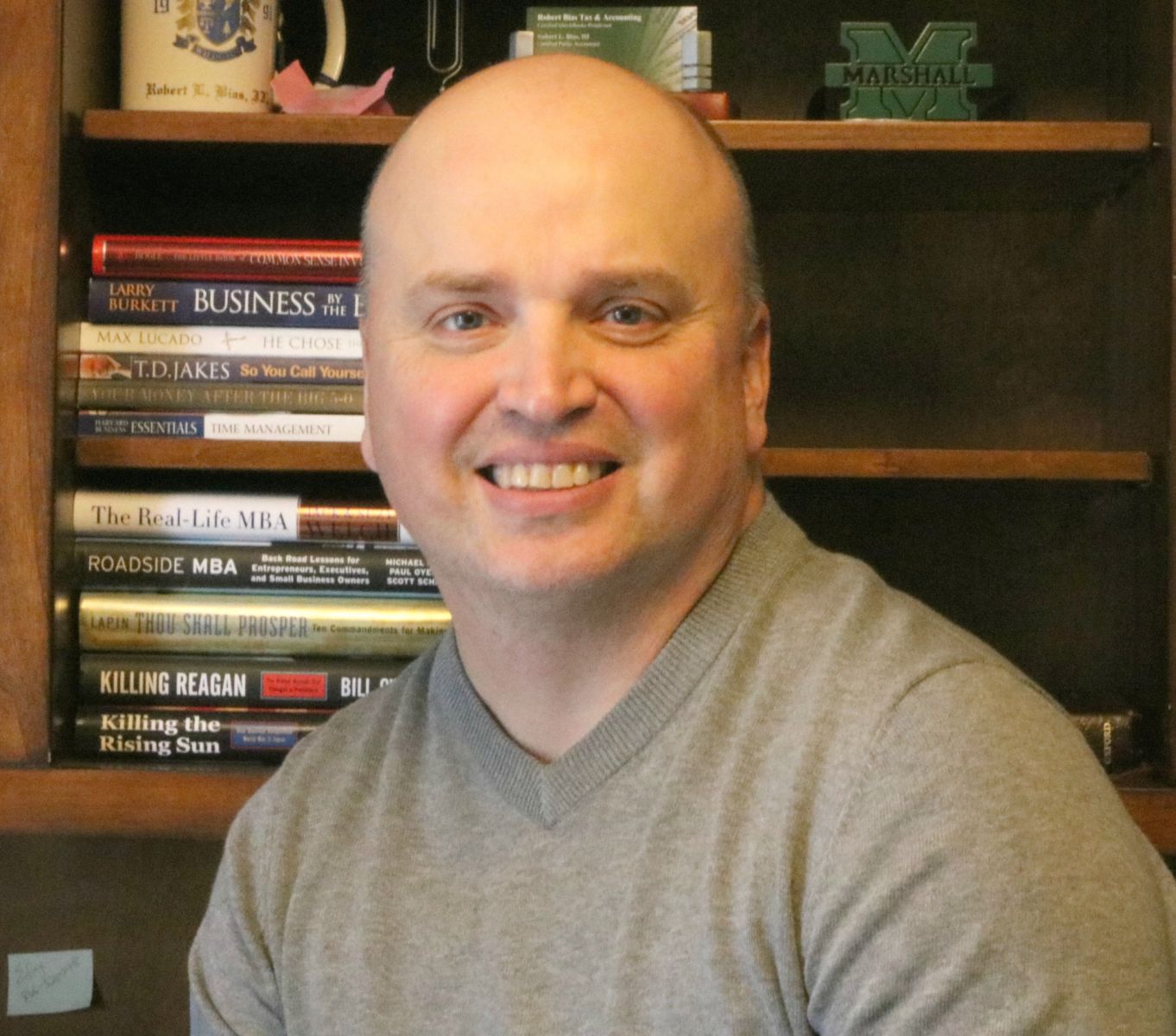 Robert Bias III graduated with a BS in Accounting from Marshall University in 2003 and became a CPA in 2010. Robert has worked in public accounting for 20 years and opened Robert Bias Tax and Accounting in Janaury 2015.
Cathie Bias graduated from West Virginia State University with a BS in Business Management in 1989. She earned her MBA in 1998 from Marshall University. Cathie has nearly 30 years experience in banking and business analysis and has served as the Accounts Manager for Robert Bias Tax and Accounting since September 2015.
Our company specializes in accounting and tax preparation services for a wide variety of clients. We specialize in:
Tax return filing and tax planning for individuals
Bookkeeping and financial statements for small businesses
Corporate tax return filing

Annual participation in Continuing Professional Education courses offered by local chapters of national accounting and tax associations keeps our firm on the leading edge of ever-changing tax laws and accounting methods.

Computerized offices and internet access ensures clients accurate, efficient, state-of-the-art service at a competitive price.

Visit the Services area of our site to learn more about the many accounting and tax services available to individuals and businesses.

Visit the Contact Us page for information regarding how to reach us via telephone, fax, e-mail or mail.

Feel free to contact the office anytime. We're here to help.